Trying to decorate affordably can be a challenge, especially when you are starting over in a new home or preparing to sell your home. Here are some ideas for designing that won't break the bank:

Research DIY (Do It Yourself) Projects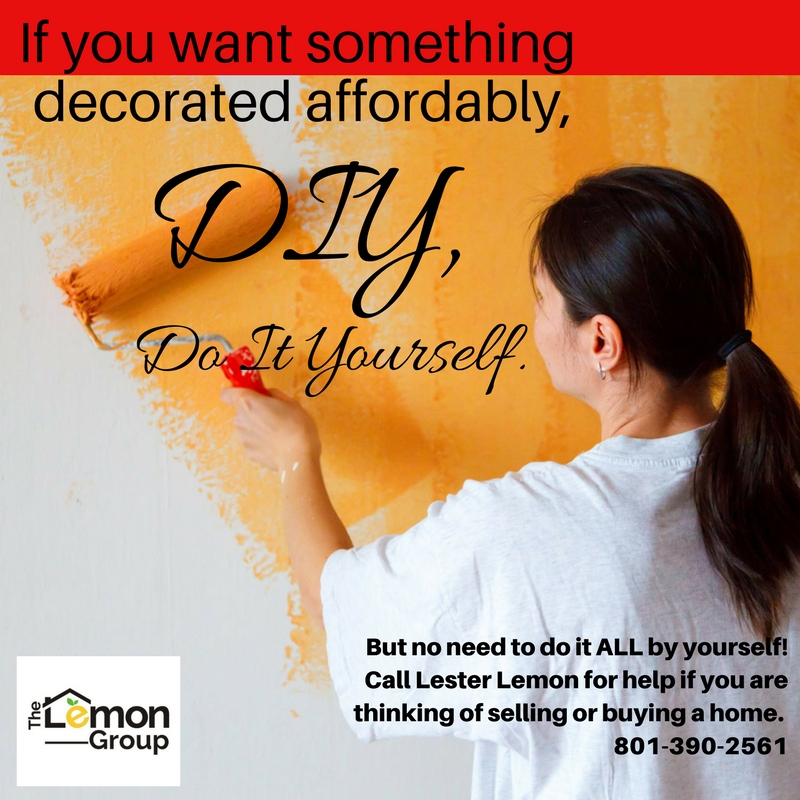 One of the best ways to find project ideas and instructions is by searching through pinterest.com (or just through Google) and including "DIY" in your search. From building a bed frame to creating a couch cover, someone has done it and posted detailed instructions and pictures online. Search results looking too ambitious for you at this point? Add the word "easy" or "beginner" to your search, and watch the suggestions become less daunting.
Light up your living space!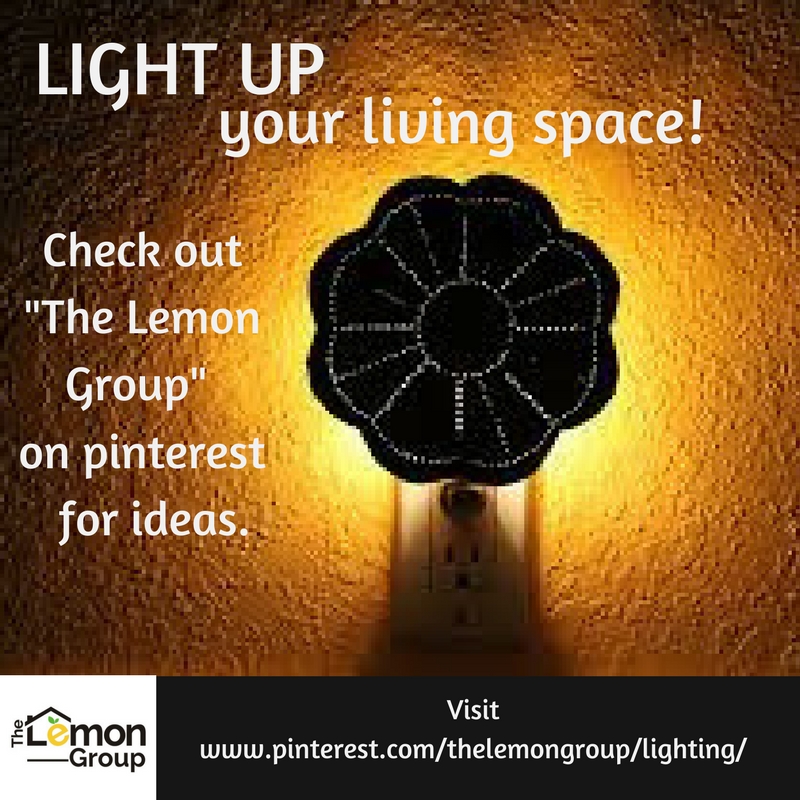 I once moved into an apartment that had no light fixture in either the living room or bedroom. It was odd, but gave me a clear place to start on designing purchases. We bought one tall lamp from Target or Wal-mart and another from our local Goodwill. Adding good lighting to your home can create warmth, accent certain areas, and bring out colors you use in your decorations. Visit The Lemon Group's pinterest page at www.pinterest.com/thelemongroup and click on the board called "Lighting" to shed a little light on this subject.

Upgrade small accents
You don't have to redesign and replace everything at once. Save up for smaller items that will improve the looks of their surroundings. For example, install a new bathroom faucet, paint your front door, replace a lamp shade, or get a new shower curtain.
Go to local thrift stores with a plan in mind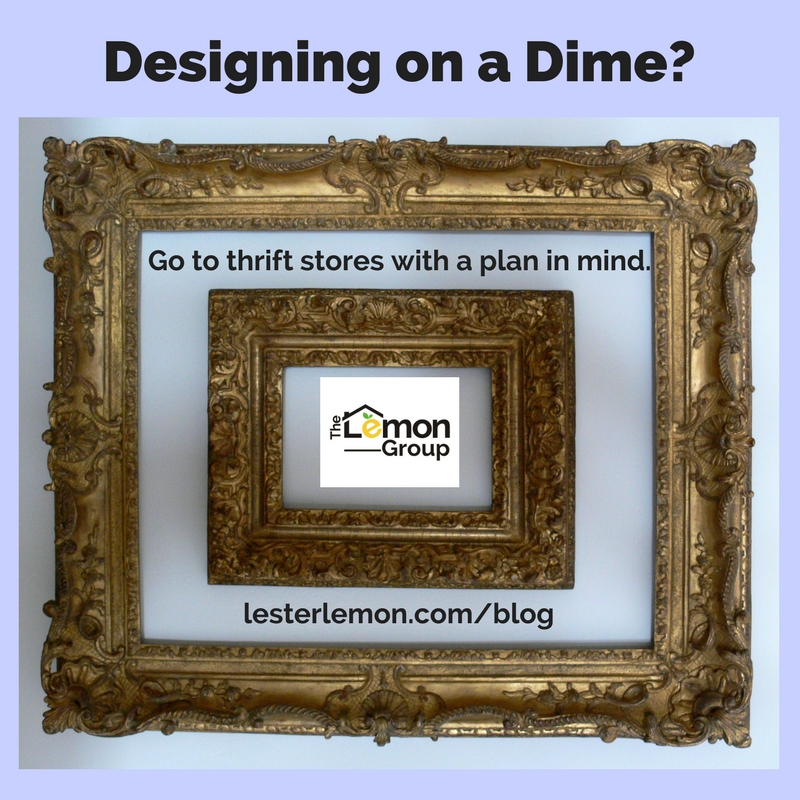 I am not saying that everything from your local thrift store will make a great decoration. If you've ever been to one, you know that is not the case. However, there are likely hidden gems to be discovered and materials that can be used if you know what you're looking for. For example, if you want a bunch of picture frames but only have a few dollars, buy some there and spray paint them a color of your choice. They won't have uniformity as far as shape, style, or size, but the color will tie them together visually.
Note: Your home does not need to be perfectly decorated before you contact a realtor when you are thinking of selling! Use the "Get in Touch" sidebar to contact Lester Lemon and you will be off to a good start. May you find what you need in your quest to both uphold your budget and upkeep your home!