Why Should you care?
November and December are huge online shopping months, which means that doorstep robberies increase. Many people choose to shop online to avoid crowds, find exactly what they want knowing it isn't sold out, save time and hassle–especially when so many retailers offer free shipping.
Lots of Free Shipping
Amazon Prime delivers within 2 days–even on the weekend. If you have the Target Red Card you are able to have free shipping with no minimum purchase amount, plus you can easily return the items to your nearest Target location. Multiple clothing companies and toy stores deliver for free when you spend $50 or more–which is easy to do when you are holiday shopping. So with all of these options, you may be receiving 5-6 packages a day from now until December 25th.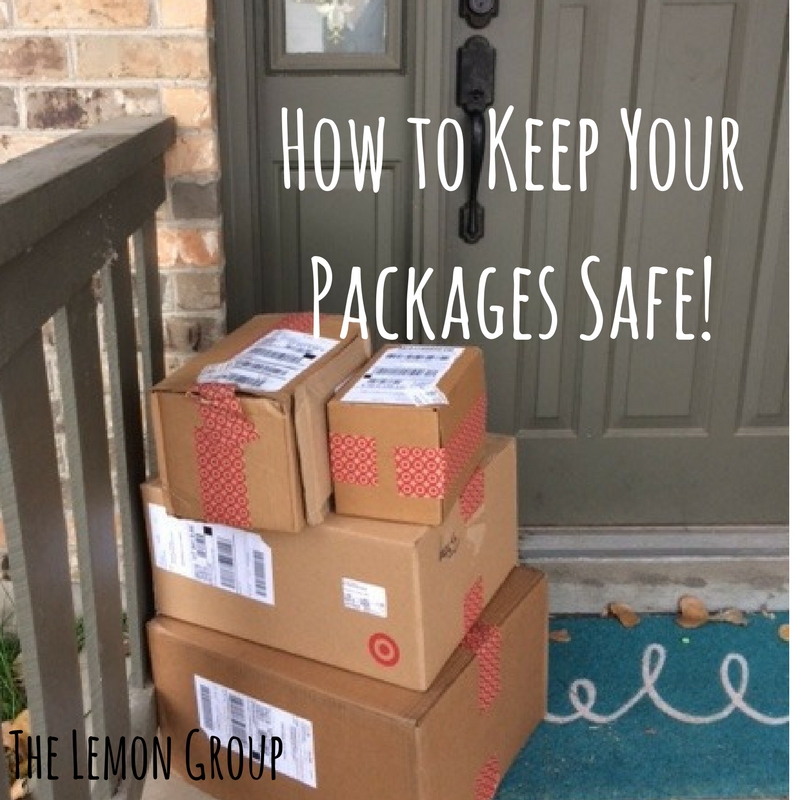 Why Risk It?
It is quite tragic when you are expecting something that never arrives. Especially when it's a special gift for a child or spouse. It's even worse when you know the packages did arrive but were stolen before you brought them into your home.
How to keep your packages safe!
Keep your packages safe by arranging to be home at the time of delivery. If that isn't possible with your schedule, ask a trusted neighbor or friend to get the package from your doorstep and keep it in a safe place until you return home. Online shopping is so smooth that you should receive an email with tracking information. Make sure you read those emails to see what day your boxes are arriving. Generally, these predictions are very accurate, and if there is a change you will be notified of a delay and given a new date to look for the package.